Leading by Example: "Brio delivers the highests level of benefits for it's own employees and for it's Clents employees!"
Discover Why Brio is #1 in Employee Satisfaction!
Brio consistently wins awards as best company to work for in New York. Crain's 2023 Best Company to Work for in NYC adds to our reputation, and all this in the most competitive employee retention marketplace in decades!
Learn what we can do for your company!
In a very challenging labor market Brio delivers real results for your employees, as it does for its own!
With the greatest selection of benefits , offering top quality healthcare with exceptional value, Brio consistently exceeds our clients expectations
This award by Crain's combined with Brio's leading Net Promoter Score of 70+ , a score based on our Clients satisfaction, give Brio the highest level of endorsement from it client's and employees
Brio Benefits understood our culture and found innovative ways to control costs, enhance employee engagement, and offer the benefits our employees want. Brio Benefits Consulting are beyond any expectations and are incredible to work with.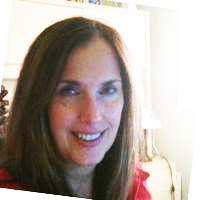 Eva Clark
Tacodeli
Austin, Texas

The financial benefit of BRIO benefits plans to Callen-Lorde has been enormous. And that benefit has come from BRIO's ability to tailor healthcare offerings to our population costs.
Dan Hunt
Callen-Lorde
NYC
Our broker at the time we switch to Brio, was not forward thinking, a transactional service, but Brio has gone above and beyond that, providing data-based insights, forward thinking, exciting, new benefits, that our company can offer. They've been wonderful to work with, they're fun, friendly, and professional.
Lauren Hays
Illinois College
Jacksonville, Illinois